Experts in the production of profiles in PC and PMMA.
3B Profiles is specialized in the production of plastic profiles, especially in PC (polycarbonate) and PMMA (methacrylate), for a number of applications and areas, including: LED lighting, interior design (e.g., kitchens and furniture), shopfitting, automotive (buses and subways), outdoor, greenhouses, hydroponic cultures, swimming pools, saunas, security and surveillance systems.
Our products
3B Profiles produces standard and custom profiles, diffusers, lenses and optics, all with different materials, shapes, surfaces and finishes.
We are particularly experienced in:
 Curved profiles and curved sheets produced already curved, without requiring special treatments (chemicals or heating), to achieve high-quality curved shapes with no imperfections and resistance to breakage. These profiles are also available with microprismatic finishes.
Electrified tracks produced with a V0 Polycarbonate, suitable for UL certifications for fire and fumes, in which metallic tracks are extruded directly with the plastic body
Microprismatic profiles and sheets produced in polycarbonate or PMMA, maintain transparency, light transmission, haze and clarity while providing anti-glare for vision comfort.
Gasket profiles coextruded with a soft material that seals the overall structure and enables IP protection.
Optics and lenses produced in polycarbonate and PMMA. We support our customers in all design phases for their lenses by studying the best solutions that strive the balance between appearance and lighting properties. We provide simulations of the lighting body, and provide documentation of photometric curves and light distribution.
Boxed profiles characterized by a closed section, are available in a number of shapes that allow the insertion of LED strips without requiring extruded aluminium. They can be produced with a special Polycarbonate capable of dissipating heat due to excellent thermal conductive properties.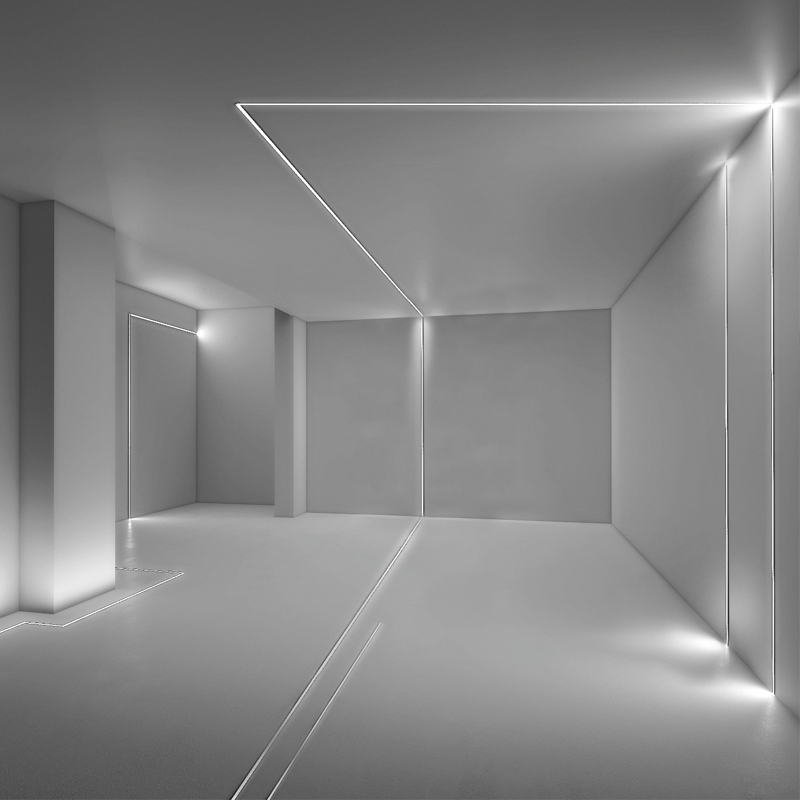 LED PROFILES
3B Profiles manufactures profiles for LED lighting for the most varied applications and with different materials
Linear profiles
Curved profiles
Flat ring
Boxed profiles and Smart Control
Lenses and optics
Gasket profiles
Flexilight profiles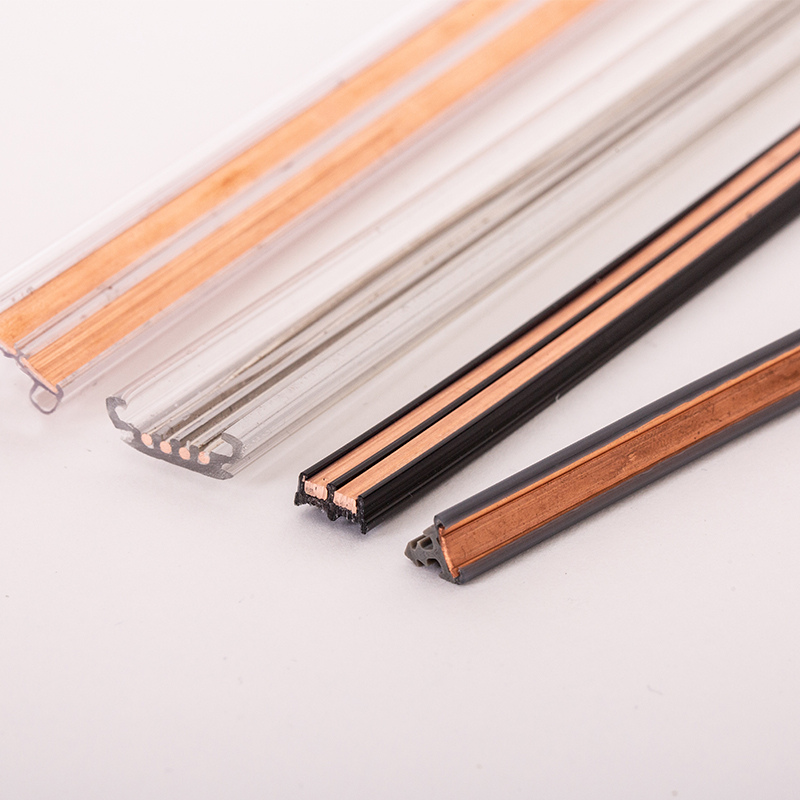 ELECTRIFIED TRACKS
Our electrified tracks are produced with a certified Polycarbonate UL94 V0, a material suitable for this type of applications due to its insulating and conductive properties, in compliance with fire and fumes regulations.